The new release of the Penguin Cafe has an interesting story relating to a project that Jeffes worked on with the International Space Orchestra and NASA Ames research centre in 2012, "out of which came the pieces Aurora and 1420, which have since been beamed into space as part of NASA's Kepler project. These touchstones marked a satellitic beginning for a new album, a collection of songs that would then return to earth to undertake a rich, cross-continental, musical journey." It features a bountiful array of instruments including Madagascan zither and it turns out that they've also been busy recording the last bits of the new Sam Lee & Friends album…more on that another time. The Penguin Cafe are touring th
"Arthur Jeffes, son of Simon Jeffes the founder of the late Penguin Cafe Orchestra, has not chosen the easiest of footsteps to follow by taking up a legacy of one of the most ingenuous bands around. Despite this all voices are shouting the same affirmation of approval for the forthcoming sophomore release 'The Red Book' under the new re-imagined Penguin Cafe.
I have read nothing but praise for his work and Brian Eno summed it up perfectly as "Eccentric, charming, accommodating, surprising, seductive, warm, reliable, modest and unforgettable".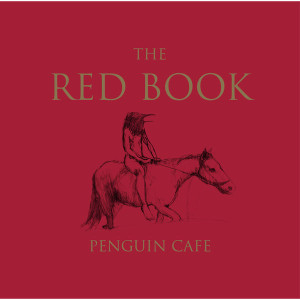 Tour Dates

Wed 19 Feb COVENTRY Warwick Arts Centre
Fri 21 Feb MANCHESTER RNCM
Sat 22 Feb LEEDS Howard Assembly Room
Sun 23 Feb GATESHEAD Sage Gateshead
Mon 24 Feb LIVERPOOL Epstein Theatre
Tue 25 Feb EDINBURGH Queens Hall
Wed 26 Feb SHEFFIELD City Hall Ballroom


The Red Book is released on 17th February and if you can't wait get a taster by grabing the track Solaris via iTunes now.