"One day, we will put it all behind,
We'll say, that was just another time,
We'll say, that was just another day on Earth"
(Brian Eno, Just Another Day)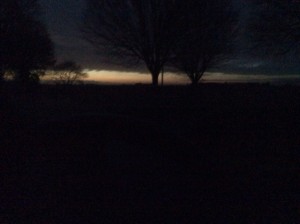 Manafonistas are time-travelers, in some way or another. Yesterday I saw that movie "About Time" ("Eine Frage der Zeit"), one of those heartwrenching love-related stories that are compatible with popcorn and deep feelings.  Yes, a feel-good movie with some heart lessons to learn, the average serious film critic will raise his eyebrows and call it "fast food for young and old" and not even mention one of cinema history's most affecting wedding scenes incl. an archetypal Italian kitsch song that alone can possibly make your day. During a London street scene, another more subtle song started out of nowhere, and, after seconds, I knew that I knew that song, a tip of the tongue-thing: A voice in slow-motion, a piano in even more slow-motion (stretching the here-and-now with gently strolling minor chords), and, finally, one day later when I returned to the movie (via computer, no time-traveling activity involved!) I realized it. Of course, it's Paul Buchanan singing the title track of his solo album "Mid Air". Ian even photographed the house (for Manafonistas) where it might have been recorded. The track found a brilliant place in the chain of events and time loops – and, being the key song, passages of it were repeated a few times. "All the lies and make believe / The very things that one day leave / But I can see you standing in mid air." At least as touching as that Arvo Pärt piano piece, Nick Cave's "Into My Arms" and Jimmy Fontana's unforgettable "Il Mondo". Don't be afraid of being sentimental, it'll all end up in tears anyway, at least some of them being tears of joy!