On my way to, auf dem Wege nach, Copenhagen, Kopenhagen, København. Genauer noch zum Ortsteil Frederiksberg, wo die jährliche Verleihung der Musikpreise für den Jazz stattfindet. To attend the annual Danish music award ceremony. Jetzt aber kein weiteres Simultandolmetschen mehr für ewig Monolinguale.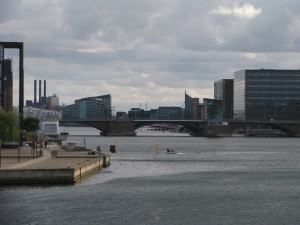 Langes Stuhlsitzen, denn die Zeremonie wird live im Radio übertragen. Sehr gespannt darauf, wie das dänische Zeremoniell abläuft. Bei solchen Gelegenheiten gibt es ja tiefersitzende Kodes, die nicht ohne Weiteres lesbar sind und schon gar nicht direkt mitgeteilt werden.
There are "25 nominations in the following categories; Danish Jazz Composer of the year, Best New Danish Jazz Artist, Best Danish Vocal Jazz Release, Best Danish Special Release, Best Danish Jazz Release of the year and Best artist in the category "Jazz For Kids" Only 3 nominees are repeats – Jakob Bro / Thomas Knak incorporates three nominations, while Elena Setien and Jacob Anderskov each nominated for two awards."
Am Sonntagnachmittag hat sich – im wiedereröffneten Montmartre Club – gar Bobo Stenson mit seinem Trio angesagt. Ein schnelles Wiedersehnhören. Und am Samstagabend steht Köstlichkeit bei Mielcke & Hurtigkarl an. Jakob Mielcke bringt die Sinne mit seinen Kompositionen von Nahrungselementen auf höhere Umlaufbahnen. Ich habe eher über dieses Fest der Sinne geschrieben und darf mich glücklich schätzen, dass mir und meinem Sohn Dikran, freundlicherweise einer der begehrten Plätze für den Samstagabend eingeräumt wurde. Meine Geschmacksnerven feuern beim Schreiben dieser Sätze noch vom letzten Mal – das war im Sommer 2012.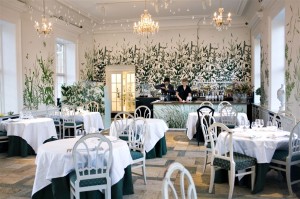 Ich werde auf die nächtliche Zeitreise aus der Kölner Bucht trinken!
Wieder viele Eindrücke und dabei liegt London noch reichlich frisch in der Erinnerung. Tigran Hamasyan hat nach Verlaut von John Fordham im Guardian am vergangenen Dienstag die Sache dort schwer aufgemischt. Meine Gedanken zu DUTCH SCENE(RY) stehen jetzt (herunterladbar) auf der Site des London Jazzfestival .