Neulich stieß ich in meinem Plattenschrank auf meine kleine Sammlung von CDs der Gruppe Midnight Choir aus Norwegen. Diese Gruppe existierte von 1992 bis 2005 und brachte einige wirklich feine Platten heraus. Waiting for the Bricks to Fall heißt eine CD der Gruppe Midnight Choir, die 2003 erschien, auf ihr findet sich das Stück "Motherless Child" in einer ganz ungewöhnlichen Version. Producer dieser CD war übrigens Chris Eckman.
.
.


.
.
Dieses verzweifelt in die Einsamkeit, in die Leere und Hoffnungslosigkeit hinaus gesungene Lied hatte es mir angetan und ich begann, meinen Plattenschrank zu durchwühlen, nach anderen Versionen dieses Songs zu schauen, nach dem Ursprung dieser Musik zu suchen. Bei wikipedia.org fand ich folgende Zeilen:
"Sometimes I Feel Like a Motherless Child" (or simply "Motherless Child") is a traditional Negro spiritual. The song dates back to the era of slavery in the United States when it was common practice to sell children of slaves away from their parents. An early performance of the song dates back to the 1870s by the Fisk Jubilee Singers. Like many traditional songs, it has many variations and has been recorded widely (see partial lists of choral arrangements and covers below). The song is clearly an expression of pain and despair as it conveys the hopelessness of a child who has been torn from his or her parents. Under one interpretation, the repetitive singing of the word "sometimes" offers a measure of hope, as it suggests that at least "sometimes" I do not feel like a motherless child.
.


.
Although the plaintive words can be interpreted literally, they were much more likely metaphoric. The "Motherless Child" could be a slave separated from and yearning for his African homeland, a slave suffering "a long ways from home"—home being heaven—or most likely both.
.

.
.
Der 1925 in Cleveland geborene Sänger "mit der Sopranstimme" James Victor "Jimmy" Scott trägt das Lied geradezu himmlisch auf seiner Platte Source von 1970/2001 vor. Ganz nebenbei, Jimmy Scott nimmt fast ein kleines Regal in meinem Plattenschrank ein. Ich erinnere an die famosen Alben But Beautiful und Holding Back The Years. Auf letzterer CD befinden sich wirklich zu Herzen gehende Versionen von "Jealous Guy" und "Nothing Compares 2 U".
Aber zurück zum Thema  "Sometimes I Feel Like a Motherless Child".
Vielfach versteckt sich eine weitere kostbare Version dieses Stückes in einem anders lautendem Lied, erwähnenswert wäre hier Richie Havens, der auf dem Woodstock-Festival "Freedom" sang und hier eben auch sein "Motherless Child" hinausbrüllt.
.
.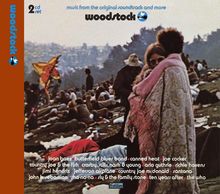 .
.
Oder, und jetzt muss ich wieder an eine enorm herausragende Platte erinnern, Erewhon vom David Thomas and The Two Pale Boys, auf dem Hammerstück "Morbid Sky", dort findet sich, man sollte es nicht glauben, "Sometimes I Feel Like a Motherless Child".
.
.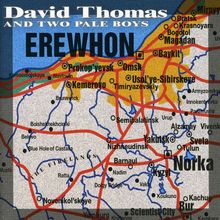 .
Zu Beginn dieses Jahres stellte ich hier die am 24.02.12 erscheinende CD Come Sunday von Charlie Haden und Hank Jones vor. In dem Zusammenhang erwähnte ich die erste Platte dieses Duos. Auf Steal Away, der 1995 eingespielten Platte,  kann man auch eine Version von "Sometimes I Feel Like a Motherless Child" hören, mir gefällt sie ungeheuer gut.
Verschiedenste Versionen unseres Songs wurden  übrigens auf YouTube eingestellt, eine Entdeckungsreise lohnt, zwei Beispiele: Odetta singt "Sometimes I Feel Like a Motherless Child" in einer ergreifende Acappella-Version. Ebenso interessant die Interpretation einer unbekannten Sängerin: "Sometimes I feel Like a Motherless Child".